Day 2 – National Pet Professionals Week — Sniff San Francisco where the dogs walk the humans!
When you prefer taking your dog to the park rather than going to work, some may not think to make a career out of it…but that's exactly what Jim and Benny did, and now they run the successful dog-walking company, Sniff San Francisco.
Burnt out from the corporate 9-5, Jim and Benny found that they were often seeking relief from taking their pup, Jasper, to the park.  They enjoyed it so much that they started engaging all of Jasper's friends in play, too. It was at this point that Jim and Benny decided to create a service based around what they were already having so much fun doing. It was over Jasper's favorite game — the traditional and enduring fetch — that the heart and soul of Sniff San Francisco was formed.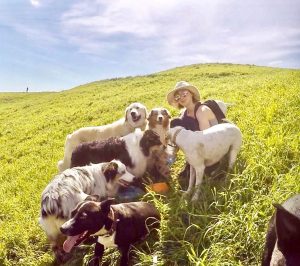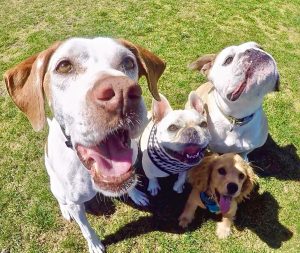 Jim and Benny take pride in the service that they offer to the pups in the Mission. They have a small team of four, and each member manages three to four dogs on the way to a big meet-up at the park. Having 16 eyes and ears on the dogs allows them to equally engage, play and train the doggos. Each trip to the park is a safe, fun and positive adventure.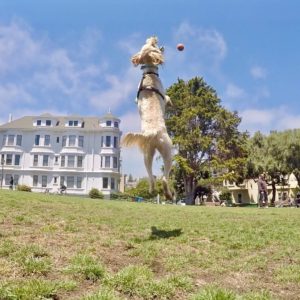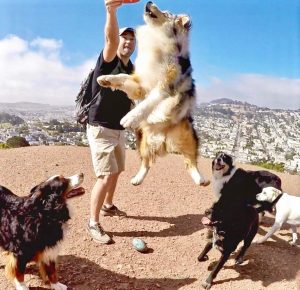 At Sniff San Francisco, the team strives to improve every dog's life, whether that be a simple game of fetch, helping to resolve an issue like unwanted behaviors at home, overcoming fears, or even losing a few pounds.  This is what Sniff San Francisco is all about, and Jim and Benny couldn't love it any more.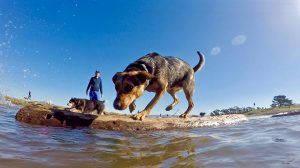 Be sure to check out their Instagram page for your daily dose of goofy dog – @sniffsanfrancisco
Check back tomorrow for day 3 of our featured Pet Professionals!