LiLou the Pig! That's right, we got to add our first piggy to the Hilarious Hound — or is it Hilarious Hog? — family!
At only three years old, this little piggy is quite accomplished! LiLou is a Certified Therapy Animal through the SF SPCA. She's the first therapy pig in San Francisco, the world's first airport therapy pig AND she has over 16K people-followers! LiLou, those are huge accomplishments!!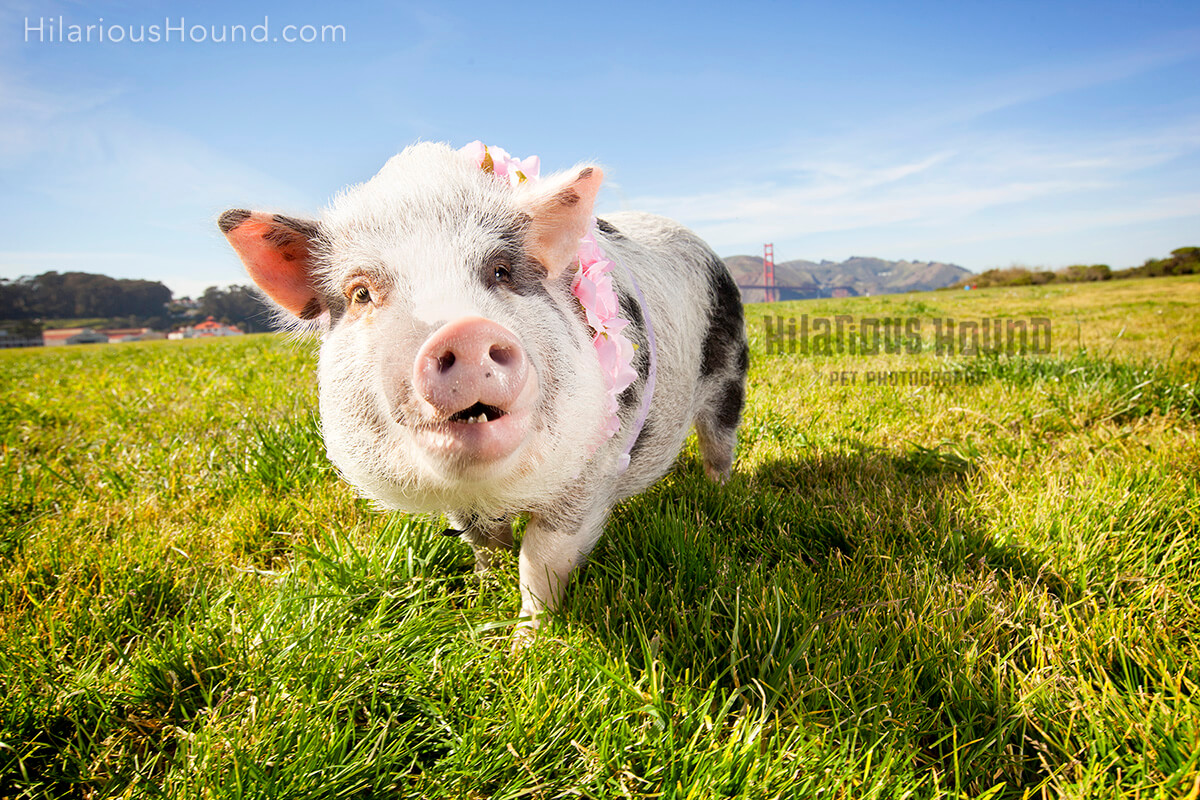 When LiLou's mom, Tatyana, first got LiLou, the two of them would stroll the streets of San Francisco; as you would imagine, they wouldn't get very far without interruption and passersby fawning over Tatyana's pink little pal… It's not every day that you see a pet pig strolling down Lombard Street, and everyone wanted to stop and say 'Hi!'
Tatyana saw the joy and excitement that LiLou brought to her neighbors, and it was
simple: LiLou brightened everyone's day! And that is when LiLou started her certification training.
But what does being a Certified Therapy Animal really mean? You may have heard of Therapy Dogs, which are quite common. These trained pups visit hospitals, senior centers and nursing homes to offer therapeutic relief and old-fashioned puppy love to those who need it most.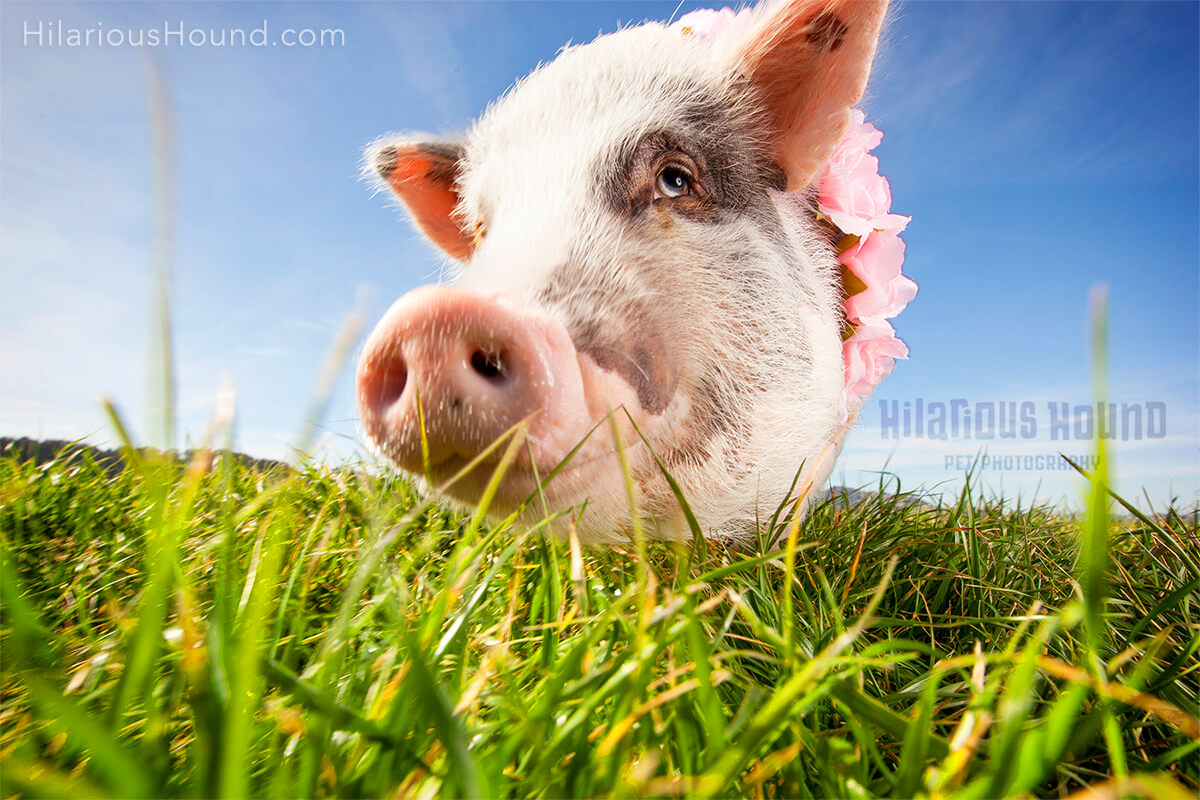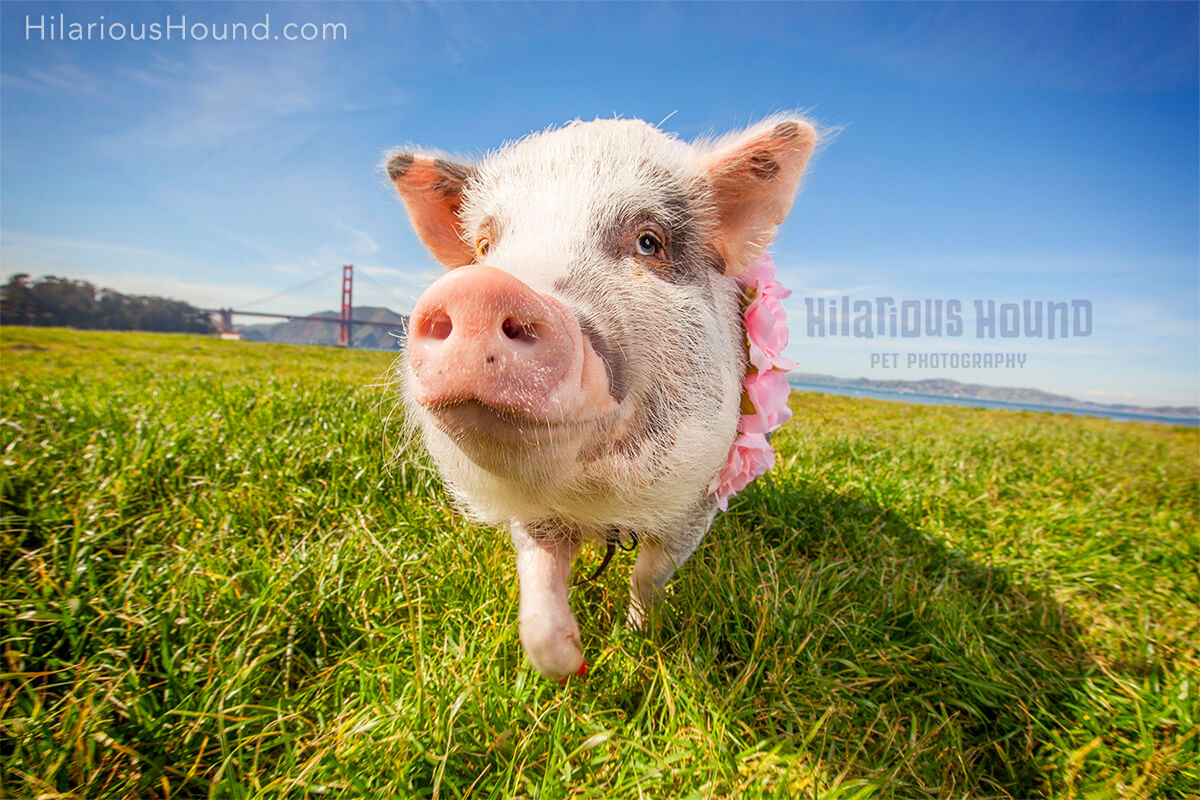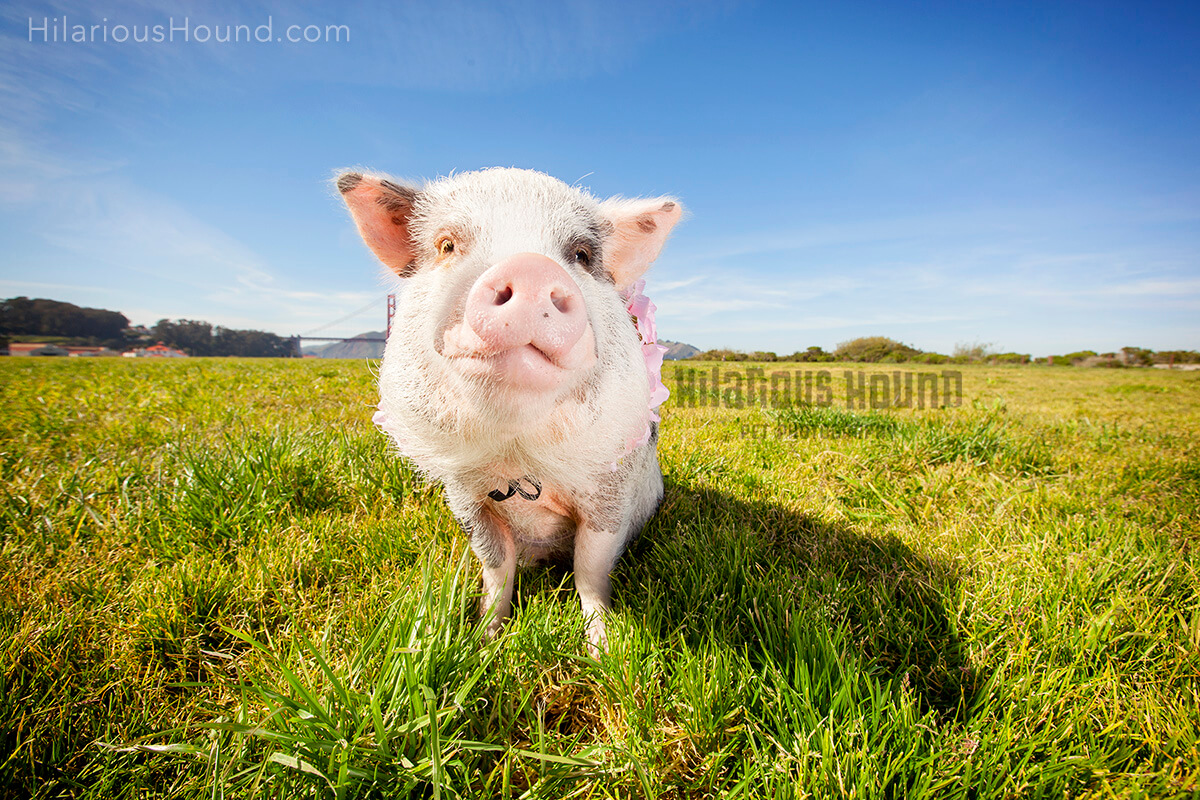 But LiLou's work is a little different. As the world's first airport therapy pig, LiLou and her mom volunteer their time at the SFO International Airport. With unexpected layovers, delays and even general travel nerves, flying can be stressful. But if you are flying in or out of SFO, keep an eye out for LiLou — she's there to cheer you up!
Now something you may not know about me is that I LOVE PIGS (shhh, don't tell my dog)! So, this was no ordinary photo shoot for me. I was as giddy as a kid eating birthday cake. Although my life goal may be to own a piggy of my own, spending time with LiLou was a win, and I HAD A BLAST!
Thank you LiLou and Tatyana for joining the Hilarious Hound Family!