DAY 4 – NATIONAL PET PROFESSIONALS WEEK — Bay Area Happy hounds get treated with a massage!
Yes, their ears flop in the wind, and they're covered in fur; and yes, we have feet and hands to their adorable little paws, but canine and human bodies function in many of the same ways. So why not treat our pups the same? You know that refreshed, reinvigorated feeling you get after a massage? The feeling of all the toxins leaving your body and you leave feeling great? Your furball needs that, too!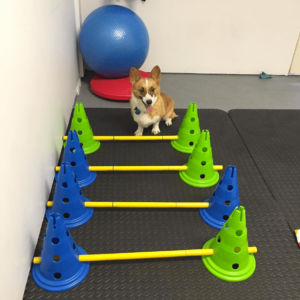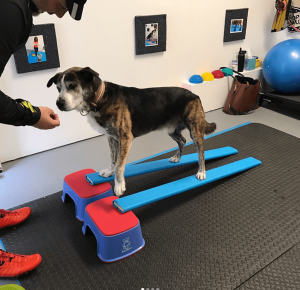 Dogs can benefit from a massage and bodywork, too! This is the realization that Shelah from Happy Hounds Massage and Fitness came to after 25+ years of working with the human body. It occurred to her that there was a void in the pet industry, and after researching the matter and talking extensively with veterinarians and pet owners alike, Happy Hounds Massage was born.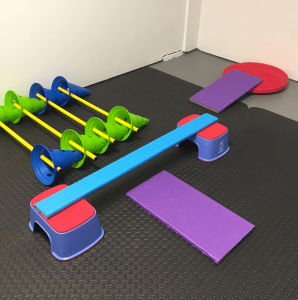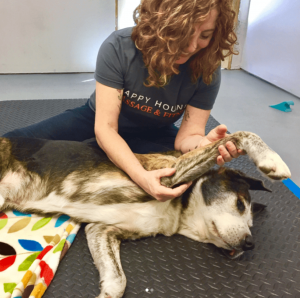 Every dog owner wants his or her pup to live furever; with the right care, and attending to those four paws that cross all sorts of terrain and sleep in some fantastically bizarre positions, your Fido can live a happier, healthier and longer life! Shelah has seen first-hand as some clients go from zero to a hundred, with ordinarily sedentary cats progressing to flips and dives under the sofa in hot pursuit of a toy, and lethargic dogs rediscovering their inner-wrestler and hiking well into their senior years.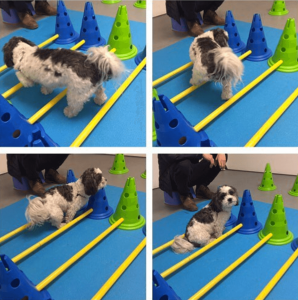 With over 25 years of experience working with the human body and 11 years working directly with animals, bolstered by a dozen professional certifications, you know your pup is in good hands with Happy Hounds Massage and Fitness!
Stay tuned as Happy Hounds Massage and Hilarious Hound bring you the Bay Area's very first human and hound fitness class this fall! Be sure to follow our Facebook page for up event updates like this.