The Dog Blog is more than just pet photography. Here we share tips and tricks to keep your pup happy and healthy, along with recommendations on all things dog. Come sniff around!
Looking for a good place to start? Start here, with Why Pet Photography!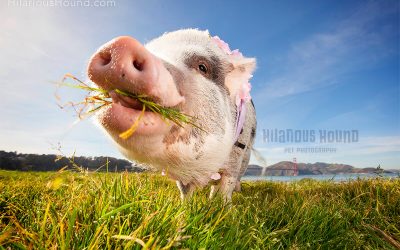 LiLou the Pig! That's right, we got to add our first piggy to the Hilarious Hound -- or is it Hilarious Hog? -- family! At only three years old, this little piggy is quite accomplished! LiLou is a Certified Therapy Animal through the SF SPCA. She's the first therapy...
read more
Hilarious Hound | New York, San Francisco and Bay Area Pet Photography
woof@hilarioushound.com | 510-833-PAWS (7297)