DAY 6 – NATIONAL PET PROFESSIONALS WEEK —
Paw Patch Pastries, specializing in custom 'barkday' cakes for your beloved four-legged companions.
When Carla's German Shepherd, Geo, was diagnosed with cancer at only 3 years old, she was heart broken, but Carla sought out ways to help him take on the courageous fight against cancer. Carla began to notice the dog food market was was full of products bearing unnecessary and (and often unhealthy) additives. This inspired Carla to commit to a huge change in Geo's diet, electing to make at home all of Geo's meals, treats and snacks. Through their commitment to the fight and drastic changes in diet, Geo went on to live to be 18 years old!
After having given her pup a new, healthy lease on life through natural foods, Carla and her husband frequently hosted parties for both their two and four-legged friends. At one gathering, Carla took on baking a cake for her dog guests, and some say she knocked it out of the bark. Her friends loved it, the dogs devoured it, and she soon faced questions about how friends could make cakes of their own. Not long afterward, Paw Patch Pastries saw the light of day.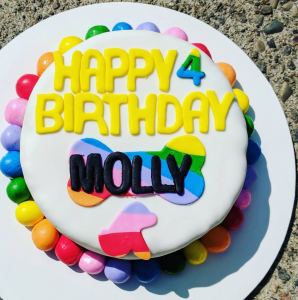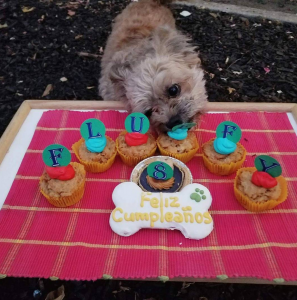 Now, six years later, Paw Patch Pastries is baking an average of 80 cakes a month and has a boutique in the Mission full of pup-cakes, birthday bones and so much more! Be sure to check out Paw Patch Pastries for all your pup's barkday needs.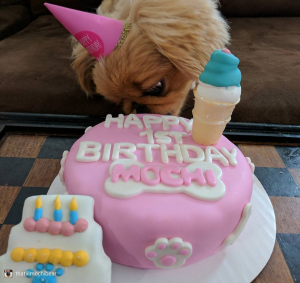 And, coming soon, Paw Patch Pastries and Hilarious Hound are partnering to bring you a customized barkday photo session. Submit your email address below to join our community and be the first to hear more about these unique packages!