Hiring A Professional Pet Photographer
Your pup is adorable, and we agree, but your cell phone camera just isn't working in your favor!! When it comes to photographing those bouncy, rambunctious fur-kids, we've all struggled to capture those adorable moments, only to find a dark, blurry blob that doesn't show your prince or princess as adorable as they really are. Let's face it: in order to get the quality you want – and the quality that your little pupperoo deserves – it's time to call a professional pet photographer.
1. Expertise and Training!
Photography takes skill and practice to develop a good eye, plus proper education to learn the technical side. But, pet photographers also have to understand pet behavior. And combining these two skills is important to capture and seize your pup's attention, while also anticipating your dog's next move in order to capture those moments that are gone in a blink of an eye!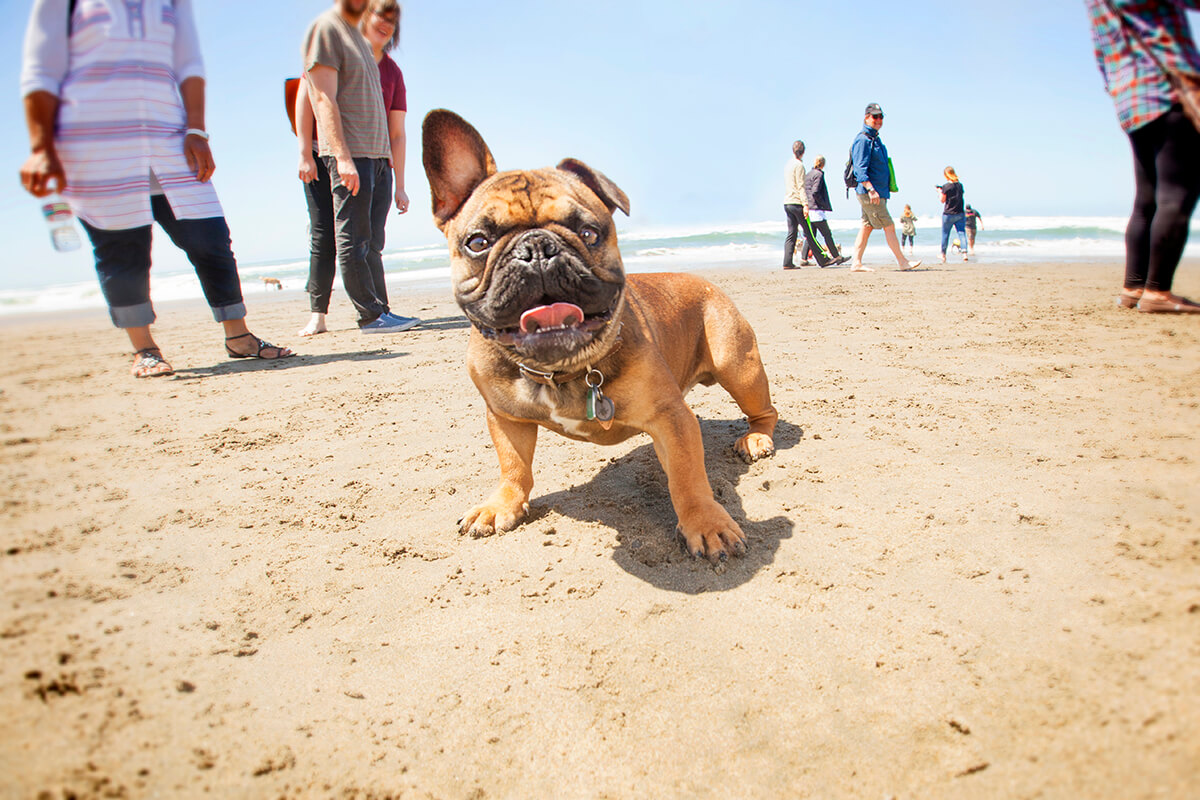 2. Equipment.
Proper equipment is essential for so many reasons.  Among those, your cell phone camera simply cannot compete with the speed of a professional camera. No matter what Apple's breathtaking (and misleading) billboard ads may say. Without getting too technical, a professional camera offers the ability to manually control settings to both compensate for and avoid those dreaded dark blurry blobs that cell phones are known for. Between settings to account for light, speed and movement, put your trust in a pro who will speak for days about aperture, ISO, and f-stop.  And that's just the beginning.
3. Lasting memories turned into Gallery Keepsakes.
You love your pup?  Your dog is a focal point of your life?  So why not cherish that feeling forever with wall art that features that furry face? With professional photography from Hilarious Hound, your options to create custom art are endless. From a three-frame display hanging above your sofa, to a collage that compliments your brand new headboard, to a personal photo clutch that can go with you everywhere…Hilarious Hound has you — and your walls — covered.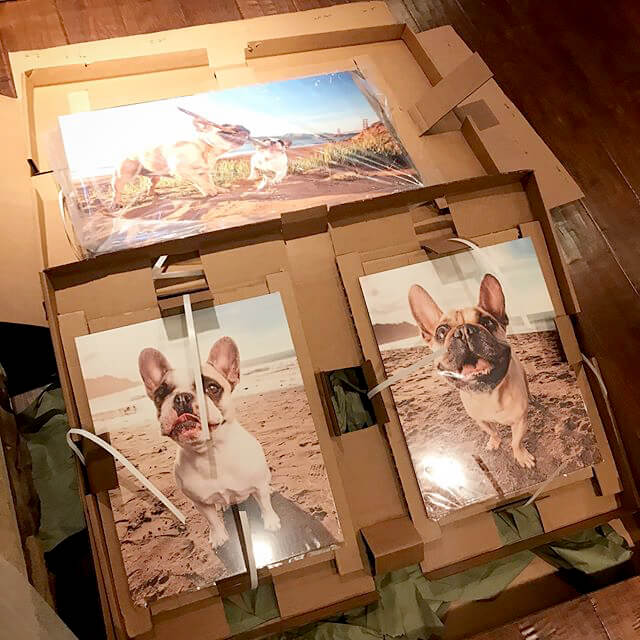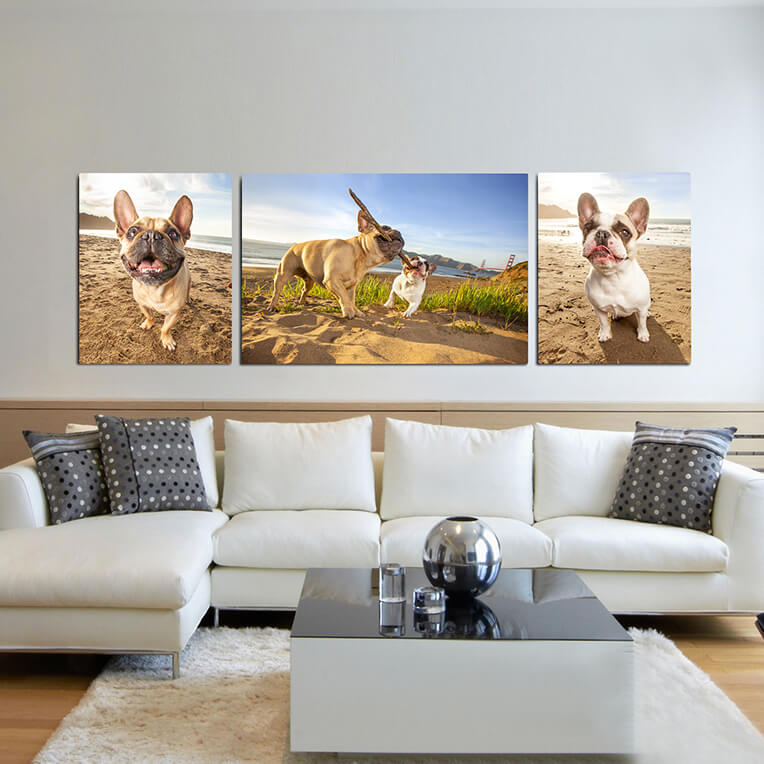 4. Because they are FAMILY!
Our pets may not be able to go everywhere that humans can (darn health codes!) and they can't speak our language, but that doesn't stop us from treating them like family. They don't judge us, and they provide unconditional love – it's impossible not to love these furry creatures back. So, if you would hire a professional photographer to photograph your family, why wouldn't you hire a professional to photograph your pet?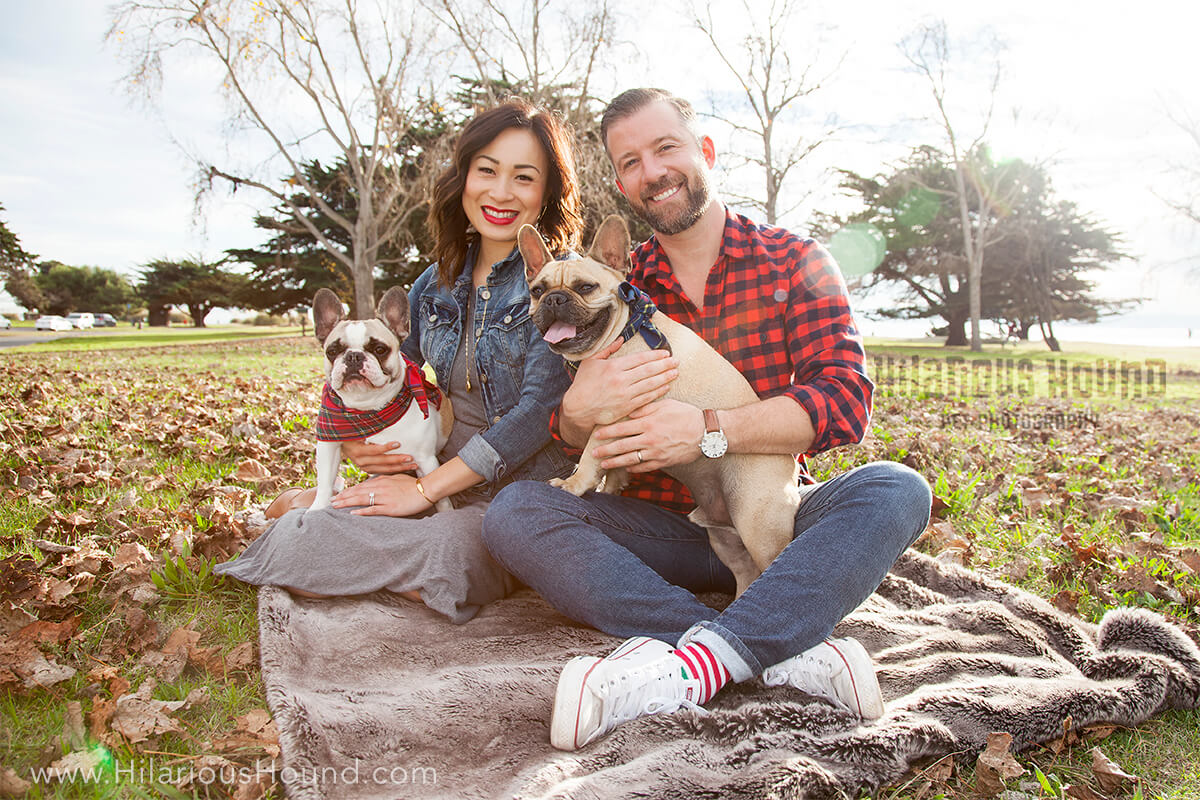 5. It's not just photography it's an experience!
With Hilarious Hound, your session is not only fun but it's a memorable experience, too. Starting with your session, your pup is the center of attention, spoiled with admiration, and endless goodies – what pet would complain about that? But it doesn't end there, seeing the beautiful images of your pup and choosing custom art that features that lovable dog of yours is an experience in itself. Some customers laugh, some cry, but everyone has a great time!
In all, hiring a professional pet photographer will ensure you get the best quality images to cherish your memories. I've said it before and I'll say it again, hiring a professional pet photographer is something you will NOT regret!
Hire Hilarious Hound, your go to San Francisco pet photographer, and let's make some memories! Hilarious Hound was just voted San Francisco's Best Dog Photographer – come check us out!
Schedule your complimentary phone consult today!